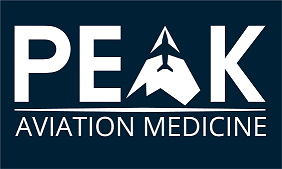 Peak Aviation Medicine was born from Dr. Joe's love of flying.
After Dr. Joe started flying he realized the need for an aviation medical examiner in Montrose and the surrounding area. Members of the local communities no longer have to travel to Grand Junction to complete their exams.
Exams start at:
$150 for 3rd class
$180 for 2nd and 1st class
Addtional cost may be incurred depending on additional FAA forms or medical records required.
Dr. Joe is rated for class 1 – class 3 exams (all classes).
Call Us Today To Schedule An Exam
(970) 765-0396